Businesses all over the world bore the brunt this year due to the coronavirus pandemic. The retail store business also suffered an immense loss as people are scared to visit the marketplace and buy goods. This is opening up different opportunities for doing business. A plethora of eCommerce platforms is available that help these retailers sell their products without meddling with any third-party and increase their business. Besides using an eCommerce platform, you could get your eCommerce website developed for your business. You will experience Ecommerce Website Development Kitchener with the help of different marketing tools, business models, etc. But, how will you achieve it? How will you achieve traffic on your website? How will you make sales? Worry not, we at Digital Labz are here to help you out. We have mentioned some tried and tested eCommerce solutions for beginners which will make your eCommerce venture a raging success.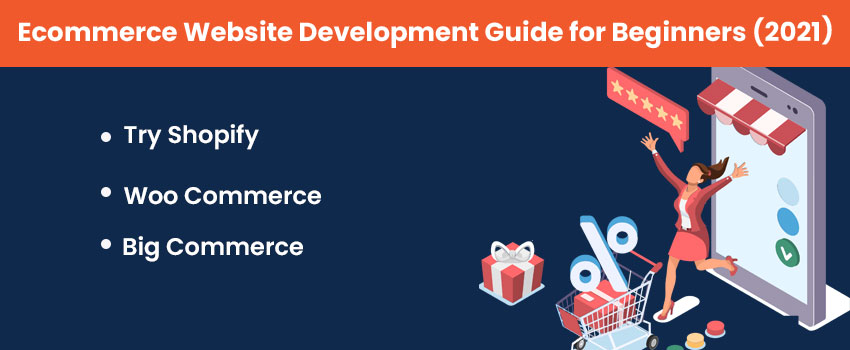 Here I am sharing the basic tips prepared by DigitalLabz Company to build your e-Commerce site from the beginning:
Try Shopify
If you are going to deal with the eCommerce domain, then it is highly likely that you have heard about Shopify. The platform provides a plethora of features to you if you are working to get an online shopping platform. The platform has emerged to help beginners establish their online stores. We at Digital Labz will provide you Shopify development which will be adaptable for small and big businesses alike. The eCommerce website developed is feature-loaded and user-friendly.
The platform provides you with several plans which will include different features and fees depending upon the plan. The platform is easy to manage and a boon for beginners who are looking to establish an eCommerce store for their business. The pre-made template designs present in the library allows you to have consistency throughout your website. The several apps added to the store improve the user experience which in turn might increase the revenue of your business. The customer support is impeccable as they are ready to help you out with a 24/7 live chat support feature. Besides full customer support, the platform has an extensive online community which constantly posts answers to your questions and helps you solve problems that might come in the way of the eCommerce Development Kitchener.
WooCommerce
WooCommerce is a plugin that was introduced to the famous website hosting platform WordPress. The platform is open source and can be used for making personal or commercial retail. WooCommerce is brimmed with features and allows you to introduce many features to your target audience. Digital Labz provides an Ecommerce Website Development Kitchener that would ensure the security of your online store using eCommerce while including the best practices of SEO to direct organic traffic towards your website.
WooCommerce presents you with a wide array of plugins and extensions which add functionality to your online store. Customer administration at WooCommerce is easily managed and customizable. With us at Digital Labz, you can get tailored solutions for your business.
BigCommerce
If you are looking for a platform that is compatible with all the business scopes, then BigCommerce is what you might be looking for. The platform is feature-loaded and still highly affordable. These features don't hamper the user experience. Digital Labz will create a clean eCommerce store for your business with the help of BigCommerce which would be enjoyed by experienced and beginners alike.
The themes can be edited according to your business domain and give your business a unique identity. The platform is highly optimized for getting organic traffic and ranking your website higher on the search engines.
The platforms that are mentioned above are the best for beginners for staging their business online. These platforms and plugins offer user-friendly experience and customizable solutions for your eCommerce website. DigitalLabz offers an Ecommerce Development Kitchener that will help your online business grow and get you increased sales. The development of eCommerce is tough but we are here to give you a unique and memorable experience, so reach out to learn more.
Read More