10 Best Web Tools For Designers To Create Impressive Infographics
Being an Infographic maker, one must know the creative way to design the customer-engaging visualizations. In the world of digital media, Infographics is one of the most content marketing forms which makes the readers get quick access to the desired information. Even, the enhancement of HTML5 and Internet connections has enabled the user to do anything on the web browser.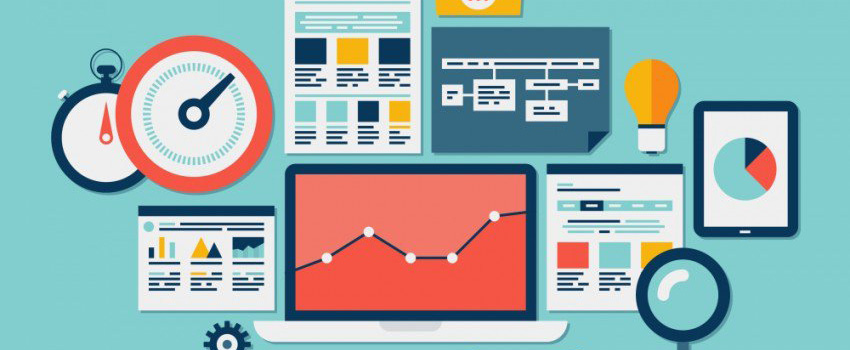 For the success of blogging, infographics are a far important thing to do such like sharing an average blog post. It means an interactive infographics can make the web to keep going and catch more and more eyeballs on your important information. More the audience rely on your infographics, more backlinks, and visits you can receive on your business site.
Following are the top-rated web tools which one can use to create beautiful Infographics:
Wordle:

A Wordle Infographic tool allows the designer to create impressive visualizations with the help of text. This tool offers plenty of design options and one can choose according to the business needs.

Inkscape:

If you want to create your overall Infographics through an ideal free option, Inkscape is one of the best examples. This free vector graphic tool is simple and intuitive to use as it does not create any kind of problems in importing the visualizations or combining them with other visual pieces to develop a masterpiece.

Canva:

As the name suggests, Canva is one of the most popular online tools that are helpful in creating beautiful and appealing designs such like infographics. One can start using this Canva software for free for designing Infographic templates. This software also allows the user to adapt and modify his own digital Infographic.

Infogram:

This web tool is best for those businesses whose infographics are data-centric. It develops the Infographics that are completely clean and easy to read. You built-in infographics through this tool will look great on every mobile device as well as the tablet.

Venngage:

The focus of Venngage infographic tool is to develop attractive visualizations. This tool is helpful in creating slideshows, reports as well as wireframes. By using this tool, one can include the templates which consist of charts, maps, and icons. This is one of the completely advanced infographic tools that offers complete graphics control and objects in the infographics. One can share his beautifully invented infographics on the social channels to attract the audience.

PiktoChart:

PiktoChart infographic tool allows creating a beautiful infographic style in content. It offers the templates that are updated on the regular basis and also provide an option of including the icons, charts, videos as well as maps which one can drag and drop according to its infographic style.

Stat Planet:

Stat Planet is that infographic tool which is helpful in creating interactive infographics which one can also further use it as a static image. One can download this browser freely or also make its use within the browser. This tool offers a wide collection of world data and lets you to customize your Infographics in the most efficient manner.

Creately:

With the use of this infographic tool, one can make interactive diagrams and charts easily. This tool has a number of purpose-designed diagrams which one can add in his chart to make a unique infographic. It is the professional way to design infographics and interact the audience.

iCharts:

iCharts is an ideal option for everyday infographic maker as it allows the users to create infographics of any complex business in quick and easy manner. This infographic tool allows the user to access and update the data in real-time.

Charts Bin:

This one is the free infographic solution which is best to create interactive maps. Once the user signed up with this infographic tool, he can easily create a map according to his business choice.
While designing the infographic, try to keep it simple and choose a perfect color scheme through one of the infographic tools. For a quality infographic creation, you can also choose our team of web designers at DigitalLabz.