10 Simple But Powerful Online Reputation Monitoring Tools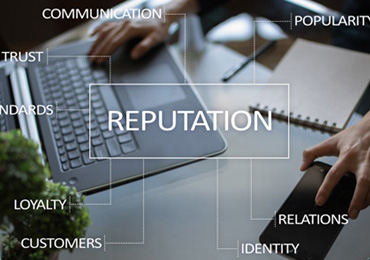 Online reputation monitoring is one of the best ways to find how your business is affecting people. The ability to track the reviews of people facilitate you with several benefits. Online reputation monitoring helps you to identify the things may trouble you further. A positive review can improve your sales and make your business reputed one. While some negative review can do the exact opposite to this, you may lose your customers due to bad feedback. A good thing about the bad review, it helps you improve your business services.

Overall, the technique to monitor what people say about you online can help you to maintain a good reputation. Several tools and techniques help you to maintain your reputation, such as:
Business Reputation On Social Media
Social media is an excellent source for improving your brand awareness and get more traffic. Whichever social media network you are using people will surely leave the comments. The tools to track social media reputation are:
Keyhole

Using keyhole, you can easily monitor your brand across distinct social media networks. Keyhole also tracks the blogs, articles and discussion website as well as enable you to set up an AI-driven intelligent notification that will notify you immediately when anyone makes negative feedback about your brand. This tool's dashboard also provides critical insights into your brand, competitors, and audiences like the sentiment, top users or influencer, trending topics and much more.

Mention

It helps to monitor the entire social web. It tracks a million sources in near about 42 distinct languages. This tool provides the statistics, analytics, reports and much more. A useful feature in this tools is, you can respond to mentions without leaving the application.

Hootsuite

Hootsuite is mainly made for monitoring your reputation on social media. It enables you to track emerging trends, make custom conversation streams and monitor based on geolocations.
Website Reputation On Google
Undoubtedly, your reputation exists on Google. It has so many blogs, new websites, etc. which make us tougher to pin down monitoring as it is larger and spread out. Still, there are some tools you can use to monitor your website reputation on Google, such as:
Google Alerts

This one is the prominent choice of people to track the online status. It lets you know about the new mentions of your name, products names, brand's name and anything else concerned about.

Google Autocomplete

This is the feature that can tell you a lot what people think about your website. When you type any name into the Google, the search box will automatically pop up with what users are looking for and what it thinks. For example, when you type your company name, a bad autocomplete term may be "your company complaints and fraud." Positively, it may show, "your company new location or company charity." To see your company reputation, simply visit Google, type your company name and see pops up.

Complaint Website Search Tool

More than 40 distinct complaint websites are available online. By using the search tool, you can monitor your name on all the complaint websites at once.

WatchThatPage

If you have a page that you are concerned about then set up a WatchThatPage alert to find out a page updated or changed on the internet anytime.
Review Reputation Monitoring Tools
Online reviews are beneficial especially when your company has a strong online reputation. Few review or complaint websites can damage your brand reputation. By staying active to monitor the review sites, you will be able to identify the negative review and immediately take action against it.
Review Push

It helps you to monitor most popular review sites. It immediately informs you via email alert when your website gets anything posted. Even, you can use this tools to ask for the positive reviews.

Review Trackers

It helps the customers to know what people are saying from different platforms.

Chat Meter

This one is the easier method to monitor and respond online reviews every day.
Monitor Your Reputation On Your Website
Tracking reputation on your website is one of the trusted sources. The good thing is, you can easily control and manage it as well as take the benefit of these in improving your site services. It is important to handle any user-generated content to overcome the unfavorable things. With the help of commenting platform, you can get a notification about the new comments on articles so that you can stay above in the conversation on your website.
The above-stated tools help you to quickly and efficiently monitor your online reputation. You can choose anyone that fits best to track your brand reputation. Managing your online reputation is crucial as it affects your business sales and revenue. If you find your online presence is going through the tougher times, then you can get the assistance of DigitalLabz online reputation management services in Kitchener. Our team of reputation managers is experienced and well versed with various tools and techniques to maintain your positive business presence online.