8 Proven A/B Testing Practices Can Boost Leads & Subscribers
Are you using the A/B testing best practices for your marketing campaigns? If not, the chances you are missing out the opportunities to develop the number of your subscribers and not improving your lead generation. A/B testing is an amazing part of your online business to ensure that you are doing right to make your business successful.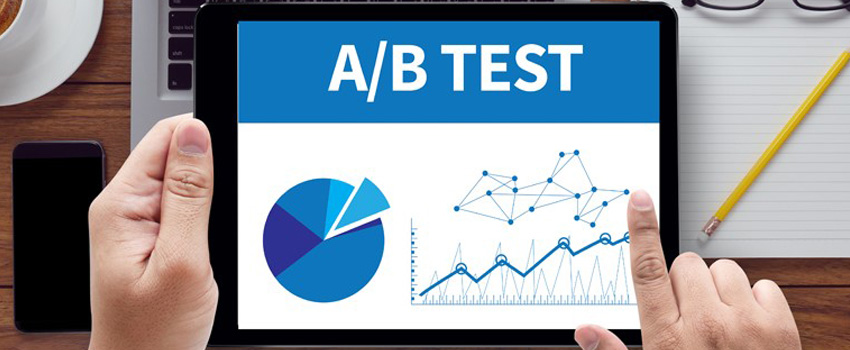 Here, are some A/B testing practices able to provide the reliable result from a split testing strategy that can help to lead and boost more subscriber's number.
Test The Right Items

The most important thing, you need to keep in your mind is what should be tested item to make your testing appropriate. For example, home page, about us, contact us and blog page is the most targeted page to check.

Pay Attention To The Size

Get the sample size right for the best practices for A/B testing. If you follow your test strategy on enough people, you will surely get the reliable results. It also refers that the decision you make on the basis of data will be flawed.

Collect The Reliable Data

Using the website split testing, you will have another necessary measure of data reliability that is called statistical significance. This can help to determine that your result is not due to random chance. To identify the statistical significance for A/B test, you can use visual website optimizer's statistical significance tool.

Right Hypothesis

A hypothesis is essential part to find the necessity of test and analyze the result, you will see after making the changes. Overall it helps to know the scope of the test and whether it will succeed or fail. In the absence of hypothesis, your A/B testing is wastage of time

Correctly Scheduled Time

Remember, if you want the reliable result, you have to run your A/B test in a comparable period. Make sure to count the seasonal peaks and troughs. It is proven to give a better idea to traffic patterns so you can go with an ideal period to run your A/B test.

Right Duration For The Test

When you need to run a test with several variants with the purpose to earn 400 conversions, you have to test for quite a longer time than for test to control and a variant.

Avoid The Mid Test Changes

You must be excited to see the result during the test after implementing the overall tools. Make sure to work on the process and avoid the mid test changes. If you interrupt before getting the ideal test, you will be unable to get the right result.
One Element Test At One Time
Testing the one element at one time will ensure to know which element is essential for lead generation or for subscriber sign-ups. In case, you test more than one then you have to opt for multivariate testing.
When you have gotten enough data from the original campaign, you can begin A/B testing to improve the results. In order to get the assistance of professionals, you can hire the experts at DigitalLabz. We have a team of a web designer, developers and digital marketing experts in Kitchener and Waterloo.