Top 5 Observations Regarding Page Speed Which Will Dominate Mobile Search
A mobile website surely sets you apart from your competitors.. However, recent surveys depict that even though most businesses acknowledge this fact, they aren't investing in mobile websites. While other business owners do own a mobile website but they aren't as polished and mobile-ready as they ought to be.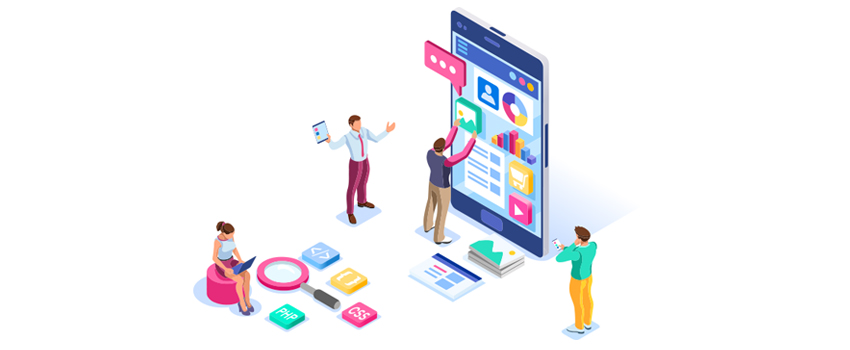 These days consumers demand mobile sites and without one you'll lose out on business as you'll get fewer visits. Others who do own a mobile website aren't able to extract the optimum benefit of it. Given below are some useful observations which business owners must make use of to optimize their mobile website.
Consumers Want Speed

Consumers these days want speed and if you are not going to give them that, someone else will. The average span of consumer attention has grown shorter and that's why consumers abandon websites in case they take longer to load. Though median load time for mobile websites is generally 3 to 4 seconds and therefore every second counts. Every one second delay can impact the bounce rate, page views, conversion rate and cart size.

Google Wants Speed

While there were speculations that Google does not rank mobile websites based on their speed, however, that's completely wrong. So, a page rank definitely depends heavily on page speed and recently Google cleared the air about it as well by saying that speed is and always will be a strong pillar of Google Search. Thus, it's good to play safe and give high value to page speed.

Google Expects More

Google is planning to maintain its market share in the local search horizon by ensuring that its consumers like the user experience that the company provides when pulling up sites in search results. Since consumers want their web experience to be faster, Google therefore pushes websites to ensure it is meeting those expectations. That's exactly why Google expects a lot.

Advanced Web Page Formats

Google always wants people to spend more time on mobile web instead of apps. That's because platforms like Facebook and Snapchat have now developed more intriguing ways of consuming content while providing slick user experience for which Google is generally known for. That's exactly why Google announced AMP or Accelerated Mobile Pages that's an open-source framework aimed at rendering web pages almost instantly by making them pages lighter in weight and by keeping a cache of the pages on their server.

Local Businesses Need to Adapt

The initial push for new frameworks that can load pages instantly like Google's AMP is backed by large publishers. However, one can easily foresee that the formats launched by Google and Facebook will soon be quickly adopted by almost all national brands and will thereby become a consumer standard. However, once consumers taste the speed of these new frameworks, they'll find it difficult to look away from them. As a result, local businesses will have to transform their mobile websites to stay in the game.
These are some of the ways in which Google encourages the improvement of web page performance in order to enhance the mobile web experience. However, understanding the issues is just half the battle. Implementing changes according to these observations is what really counts. We, at DigitalLabz, are a leading name in mobile and web development. Contact us now to know more about our industry leading practices.